ABOUT
THE SCIENTIFIC PRESS®

MISSION

The Scientific Press® seeks to enhance global research and education by publishing outstanding original works authored by thinkers concerned with the future of humanity, and who are willing to contribute to a better future through a compassionate understanding of global concerns from the perspectives of humanities, arts, and sciences.


VISION

The Scientific Press® was founded in January 2016 in Cambridge, Massachusetts, with a vision set to promote and publish cutting edge research in the general fields of Social Sciences and Humanities, Business and Economics, Teaching and Education, Science and Technology, from interdisciplinary and multidisciplinary perspectives. Through monographs and the proceedings of the Harvard Square Symposium® the Scientific Press® seeks to reunite promising and well established scholars in a creative environment to propose holistic ways of thinking by nurturing the engagement of the global intellectual elite into conversations meant to tackle the new challenges faced by the mankind. It is a compassionate intellectual conversation which attempts to go beyond the existing paradigms of competitive thinking into collaborative thinking. The Scientific Press® welcomes manuscripts and paper conferences from university professors, graduate students, researchers, scientists and practitioners from every field of inquiry.

PEOPLE

Executive Director of the Press

Viorica Burcea is the Executive Director of the Scientific Press, in Cambridge, MA, in the USA. She is an MPA candidate in the field of European Administration: Institutions and Public Policy at Athenaeum University of Bucharest. Her main research is in the area of communication from a multi-disciplinary perspective, as particularly informed by aesthetics and health. She holds a BS degree in Kynetotherapy from the Faculty of Physical Education and Sport of "Gheorghe Anghel" University of Drobeta Tr-Severin, and a Certificate in Graphic Design from Absolute School of Bucharest, Romania. As an avid designer, she masters InDesign, Illustrator, Photoshop, and others, where she explores various methods of how policy communication can be improved through aesthetics and visual arts, particularly via printed media such as brochures, posters, books, and so on.

Executive Board of the Press

Together with the Executive Director, the Executive Board of the Scientific Press® decides the long term policies and the directions of the press, reports on works submitted for publication and provides policy guidance to the International Editorial Board. They also, when required, assist the organizing committees of the Harvard Square Symposium® in evaluating proposals for papers.

International Scientific Board

Social Sciences and Humanities
Dr. Nina Corcinschi (MOLDOVA: Academy of Sciences)
Dr. Titus Corlățean (ROMANIA: "Dimitrie Cantemir" Christian University)
Dr. Marian Simion (USA: Harvard University)
Dr. Radwan Gabr El-Sobky (EGYPT: Menoufiya University)

Business and Economics
Dr. Nelu Burcea (ROMANIA: Athenaeum University & PhD candidate at Cts-Iarsic, CORHIS 7400, Université Paul-Valéry Montpellier 3, FRANCE)
Dr. Emilia Vasile (ROMANIA: Athenaeum University)

Teaching and Education
Dr. Daniel Buda (SOUTH AFRICA: University of Pretoria)
Mr. Mihai Covaci, PhD Candidate (ROMANIA: Hyperion University, Bucharest)
Dr. Ioan-Gheorghe Rotaru (ROMANIA: 'Timotheus' Brethren Theological Institute)
Dr. Arthur Wagner (GERMANY: Friedensau Adventist University)

Science and Technology
Mr. Mihnea Costoiu (ROMANIA: Politehnica University)
Dr. Guofu Liu (CHINA: Beijing Institute of Technology, Beijing)

IPSEC Trustees & Staff

Marian Gh. Simion, MA, PhD (Chair)
HE Metropolitan Irineu Popa, ThD, PhD (Acting Vice-Chair)
Mugur A. Roz, MD, Ph (Secretary/Treasurer)
Denise E. Simion, MA, (Executive Director) & PhD candidate at CTS-IARSIC, CORHIS 7400, Université Paul-Valéry Montpellier 3, FRANCE)
Viorica Burcea, MA (cand.) (Scientific Press Executive Director)

---

INDEXING

All books published by the Scientific Press® are registered with ISBN and are currently indexed by Bowker in the United States of America. Additional indexing is in process and will be reported upon completion.



Bowker ensures that your titles will be exposed to more than 3,000 subscribers of its Books In Print and Global Books In Print websites. Bowker customers come from many sectors of the book industry:

Bowker has over 1,800 library customers including The New York Public Library, Harvard University Library, and the British Library. In total, more than 5,000 libraries and branch locations can access your data.
Bowker's major retail customers include Barnes & Noble, Borders, and Follett . Many independent and smaller retailers also use our data.
School systems, including the New York City Department of Education, rely on Bowker-provided data to procure books.

Additionally, your data may be included in Bowker products throughout the supply chain. Bowker offers an array of services such as:

Live inventory look-up and order transmission systems (PubEasy, Pubnet).
Library catalog enrichment content (Syndetic Solutions).
Sales tracking applications (PubTrack applications for BookNet Canada and the Higher Education and Christian market segments).

Bowker aims to provide an experience similar to browsing through a physical book. Again, this is free to publishers. For selected titles, we will:

Apply enhanced subject classification.
Append review citations, bestseller listings and media mentions.
Display tables of contents, excerpts, and first chapters.

These added pieces of information allow online users to really value your product. Bowker's large customer base, supply chain services and added value content translate to opportunities for increased sales for your titles. Comprehensive, accurate and up-to-date data mean fewer customer service calls and misdirected orders for your staff.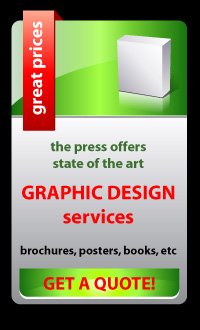 COPYRIGHT POLICY

Unless otherwise specified, the copyright of all monographs and conference papers published by the Scientific Press® rests by default with the publisher. Requests for permission to reprint articles may be sent to:
The Scientific Press®
c/o Institute for Peace Studies in Eastern Christianity
Harvard Square
P.O. Box 380246,
Cambridge, MA 02238-0246, U.S.A.
E-mail copyright@scientificpress.org
Permissions for reprints towards educational use (e.g. classroom readings) are processed via:
Copyright Clearance Center
222 Risewood Drive, Danvers, MA 01923
Phone: + 1-978-646-2800
Fax: + 1-978-646-8701
E-mail: answers@copyright.com
Please note that in special cases, we reserve our right to release the copyright to the authors. However, requests for permission to reprint an article into another publication is granted only six months after the release of the proceedings of the Harvard Square Symposium®, on the condition that the new publisher indicates that the article was originally published in Harvard Square Symposium®.

COPYRIGHT NOTE

Much of the text, images, graphics, audio and video clips, and other content of the site (collectively, the "Content"), are protected by copyright law. In some cases, the copyright is owned by third parties, and the Scientific Press® is making the third-party Content available to you under the fair use doctrine, and through the approval of the third-party. Fair use permits only certain limited uses of the Content. You may use the website and its Content only for your personal, noncommercial educational and scholarly use. Some Content may be provided via streaming or other means that restrict copying; you may not circumvent those restrictions. If you wish to distribute or make any of the Content available to others, or to use any Content commercially, or to use any Content for any purpose other than your personal, noncommercial educational and scholarly use, you must obtain any required permission from the copyright holder.