---

SERVICES


THE SCIENTIFIC PRESS®

---

>

PUBLISH WITH US
The Scientific Press® will consider proposals for scholarship intended to advance the goals of the press. We welcome cutting edge research in the general fields of Social Sciences and Humanities, Business and Economics, Teaching and Education, Science and Technology, from interdisciplinary and multidisciplinary perspectives..

---


MANUSCRIPT PROPOSALS

If you would like to submit a book to the Scientific Press® first please send a proposal containing a brief description of the content and focus of the book, a table of contents or chapter outline, literature review and market analysis, and professional information about the author, including previous publications. Upon receipt your proposal we will review it and return to you with an answer within 30-60 days. If the proposal is accepted the Scientific Press® will offer you a contract which will define the terms and conditions.

---

COPYRIGHT NOTE



Much of the text, images, graphics, audio and video clips, and other content of the site (collectively, the "Content"), are protected by copyright law. In some cases, the copyright is owned by third parties, and the Scientific Press® is making the third-party Content available to you under the fair use doctrine, and through the approval of the third-party. Fair use permits only certain limited uses of the Content. You may use the website and its Content only for your personal, noncommercial educational and scholarly use. Some Content may be provided via streaming or other means that restrict copying; you may not circumvent those restrictions. If you wish to distribute or make any of the Content available to others, or to use any Content commercially, or to use any Content for any purpose other than your personal, noncommercial educational and scholarly use, you must obtain any required permission from the copyright holder.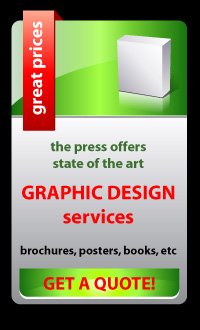 COPYRIGHT POLICY

Unless otherwise specified, the copyright of all monographs and conference papers published by the Scientific Press® rests by default with the publisher. Requests for permission to reprint articles may be sent to:
The Scientific Press®
c/o Institute for Peace Studies in Eastern Christianity
Harvard Square
P.O. Box 380246,
Cambridge, MA 02238-0246, U.S.A.
E-mail copyright@scientificpress.org
Permissions for reprints towards educational use (e.g. classroom readings) are processed via:
Copyright Clearance Center
222 Risewood Drive, Danvers, MA 01923
Phone: + 1-978-646-2800
Fax: + 1-978-646-8701
E-mail: answers@copyright.com
Please note that in special cases, we reserve our right to release the copyright to the authors. However, requests for permission to reprint an article into another publication is granted only six months after the release of the proceedings of the Harvard Square Symposium®, on the condition that the new publisher indicates that the article was originally published in Harvard Square Symposium®.