PROCEEDINGS
HARVARD SQUARE SYMPOSIUM®


Harvard Square Symposium® publishes the proceedings of its conferences (whenever these are organized in Cambridge, MA), as well as thematic papers received on regular bases as announced in the Call for Papers. Papers are welcomed from fields such as, Anthropology, Biology, Chemistry, Economy, Engineering, Environment, History, Informatics, Law, Linguistics, Literature, Mathematics, Medicine, Medical Informatics, Physics, Political Science, Philosophy, Theology, and others. While The Proceedings of the Harvard Square Symposium are registered with the Library of Congress ISSN 2474-9125 (online) ISSN 2475-031X (print), each volume is registered separately with an ISBN.

Our latest issue

The Phenomenon of Migration
Proceedings of Harvard Square Symposium Volume 2 | Year 2016


Scientific Editors

Ioan-Gheorghe Rotaru
Denise E. Simion
Viorica Burcea


The Scientific Press,
Cambridge, MA

(more...)

An archive of the Proceedings is available here.
INDEXING
The Proceedings of Harvard Square Symposium® are currently indexed by Bowker in the United States of America. Additional indexing is in process and will be reported upon completion.



Bowker ensures that your titles will be exposed to more than 3,000 subscribers of its Books In Print and Global Books In Print websites. Bowker customers come from many sectors of the book industry:

Bowker has over 1,800 library customers including The New York Public Library, Harvard University Library, and the British Library. In total, more than 5,000 libraries and branch locations can access your data.
Bowker's major retail customers include Barnes & Noble, Borders, and Follett . Many independent and smaller retailers also use our data.
School systems, including the New York City Department of Education, rely on Bowker-provided data to procure books.

Additionally, your data may be included in Bowker products throughout the supply chain. Bowker offers an array of services such as:

Live inventory look-up and order transmission systems (PubEasy, Pubnet).
Library catalog enrichment content (Syndetic Solutions).
Sales tracking applications (PubTrack applications for BookNet Canada and the Higher Education and Christian market segments).

Bowker aims to provide an experience similar to browsing through a physical book. Again, this is free to publishers. For selected titles, we will:

Apply enhanced subject classification.
Append review citations, bestseller listings and media mentions.
Display tables of contents, excerpts, and first chapters.

These added pieces of information allow online users to really value your product. Bowker's large customer base, supply chain services and added value content translate to opportunities for increased sales for your titles. Comprehensive, accurate and up-to-date data mean fewer customer service calls and misdirected orders for your staff.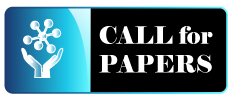 CONTACT
The Scientific Press
c/o Institute for Peace Studies in Eastern Christianity
Harvard Square
P.O. Box 380246,
Cambridge, MA 02238-0246, U.S.A.
symposium@scientificpress.org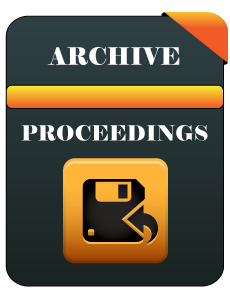 "The Scientific Press" is a registered Trademark of the Institute for Peace Studies in Eastern Christianity, Inc. "Harvard Square Symposium" is a registered Servicemark of the Institute for Peace Studies in Eastern Christianity, Inc.